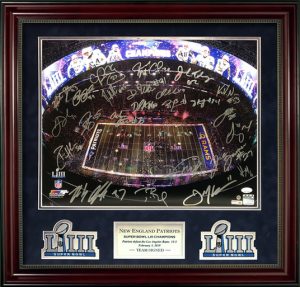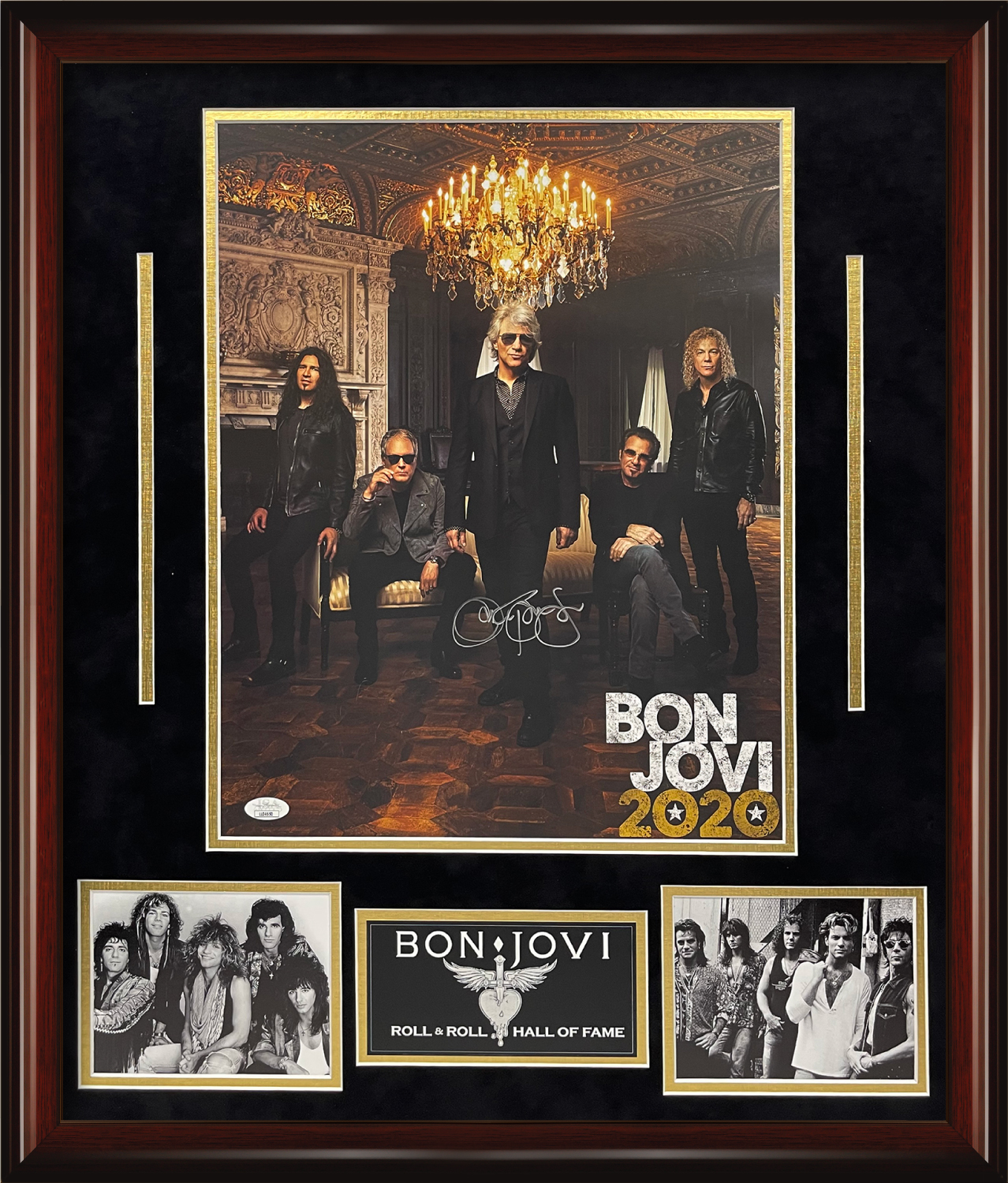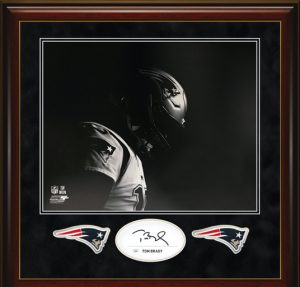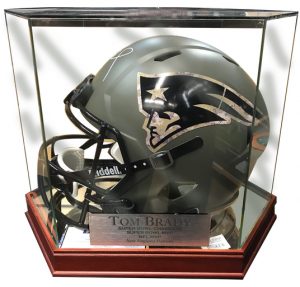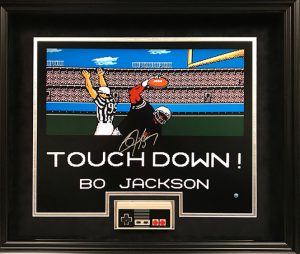 What is Custom Framing?
Describe your custom framing project
While printed photography has come in standard sizes for many years, custom framing allows you to take that standard sized photo and create a well-designed, customized piece of art to fit in your home, office or business.
Custom framing by New England Picture includes safe and secure mounting of the artwork or memorabilia item, use of top quality matte materials to add color emphasis and texture, as well as the use of artistic elements such as laser-engraved plates to provide a one-of-a-kind look to the piece. The final artwork includes high quality picture glass and framing products. Other higher end options are available in eluding conservation glass, conservation acrylic, or specific frame choices. The signature suede matting sets us apart in the industry and customers love it. We achieve a style and display that will last.
Why Choose New England Picture?
The framing process for valuable and sometimes irregularly-shaped memorabilia items has taught the team at New England Picture how to handle any framing challenge. The team at New England Picture has worked with some of the area's leading memorabilia collectors to create framing options that are both practical and beautiful for any type of custom display. 
Using only the most advanced framing equipment, the Manchester NH headquarters offers high speed mat cutters, laser engraving, mat embossing and a team of custom framing professionals who settle for nothing less than outstanding results when framing your custom piece, with each framing product 100% guaranteed.
What Kind of Memorabilia Can Be Framed?
Offering both SpeedFraming™ as well as standard, custom design services, New England Picture can offer custom framing for any type of document, image or memorabilia item. Multiple university and college bookstores such as Texas A&M and Penn State work with the framing team to create custom diploma frames for their students.
Some of the more popular items for custom framing include:
Retirement displays, including shirts, badges and awards for police and service members

Hole In One commemorations

License plates, which may be paired with photography

College diplomas, legal degrees and other important documents

Autographed clothing memorabilia such as jerseys, shoes and gloves

Music memorabilia including guitars and concert tickets 

Heirloom items like quilts or hand sewn items
Caring for the Environment with a Treehugger Frame™
As residents of New Hampshire, where the environment is the greatest resource, New England Picture's team takes the protection of that environment seriously. In addition to standard recycling in the office and production workspaces, environmental responsibility is taken a step further with the use of New England Picture's own Treehugger Framing fabrication process. With Treehugger Framing, all poly frames are not only made from recycled composite, but all scraps from the work floor are collected and sent to the manufacturing facility for recycling into new frames. In addition, all scrap mat boards are used efficiently maximizing the yield  before scraps are recycled. Plastic bag use is minimized through reuse which  reduces the plastic consumption and NEP recycles where available. 
The team and founders at New England Picture believe in recycling for future generations. Every one of us makes a difference.